Waffling Taylors Goes To The Movies
Don't forget to check out the other episodes in the series. Make sure to click here to see which movies we've already covered - we're sure that you'll love what you have to say.
Featured Image
We'd like to thank the amazing yurricanes for working with us to create the featured image for this episode. I think you'll agree that it's an amazing piece of art, and you should definitely check out their work
Players
If you wish to support the Waffling Taylors, and the other shows in the network, you can over at Ko-fi.com/jayandjaymedia. However, supporting us is completely voluntary and not required at all.
Another way to support us is to shout out about us on social media or give us a rating on your podcatcher service of choice. The more people who listen to the show, the more shows we can do.
Content Warning
As this is an episode about a both PG13 rated movie and a fighting game which literally started the game rating systems, we'd advise a little caution for this episode. There's nothing explicitly terrible in this episode, but the subject matter can be pretty rough.
There are a few swears toward the end of the episode, but they're all bleeped out.
Please listen responsibly.
Show Notes
This episode may or may not have been recorded live at the Jammy Awards:
Hello, greetings, and welcome to another edition of the Jammy Awards. This is the 37th annual edition, I'm in my jammies why are you not.

I am here, my name is Squidge…
Except that it wasn't recorded live, Jammy Awards or no.
This episode was just Squidge and Jay talking about (as Jay put it)
MORTAL KOMBAAAAAAAAAAAAAAAAAT!!!!ONEONEONEELEVEN
Basic Info on the Movie
This movie was released in 1997, as a sequel to 1995's Mortal Kombat
Jay: don't worry, we're going to cover that movie. We wanted to start with Annihilation for… reasons
The 1995 movie was directed by Paul W. S. "look at how hot my future wife is" Anderson, but this piece of celluloid was directed by John R. Leonetti. Not only was the director replaced, but most of the cast were too; with Christopher Lambert being replaced by James Remar
there's a perfectly logical reason for this, and it's explored in the next Goes to the Movies episode. Teaser much?
The plot of this movie revolves mostly around the games Mortal Kombat II and Mortal Kombat 3, which makes sense when you realise how little plot there are in fighting games.
Initial Thoughts
Neither Squidge nor Jay saw this movie on the big screen. But Squidge remembers seeing Star Wars Episode 1 on the big screen, and Jay remembers The Power Rangers Movie as their first movie.
Starting with a montage is a baller move, for sure. And it's even more impressive than the way that Casino Royale into Quantum of Solace did it.
The Scenes We Want To Highlight
Squidge wanted to highlight the first time that we see Jax, or as Squidge calls him:
Captain Bridge, aka Arms McArms
This is the scene where Sonya goes to Hawaii to rescue Jax from some kind of secret facility, and Cyrax shows up in time to get blown up; only to find that Jax has had some funky looking metal wrapped around his arms: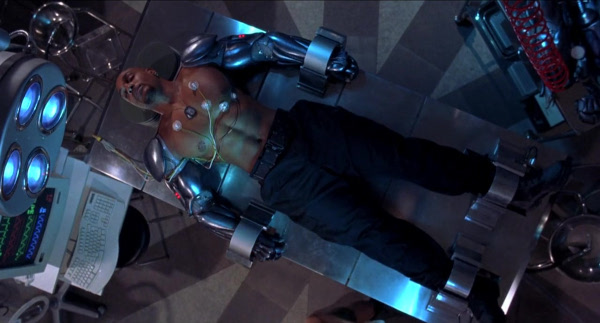 And Jay reckoned that the entire scene was written, choreographed, blocked, and shot by Torgue (from Borderlands):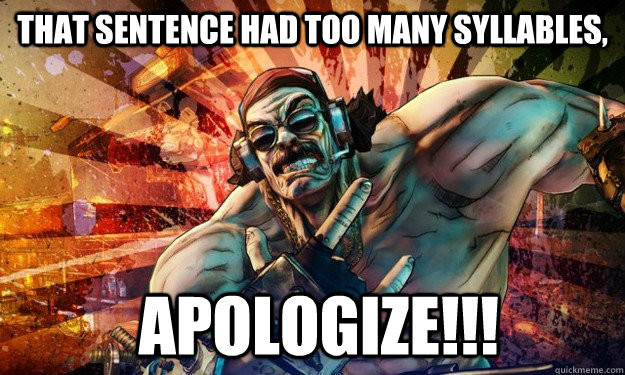 And the boys both agree that, regardless of what's happening on screen, the music in this movie is on point.
In my notes, I've just put: unnnngggh! The music
Is Jay's theory correct:
Jax's arms run on sass.

Almost every line he delivers in this movie is completely sassy… And that's why his arms don't work at the beginning: because he hasn't been sassy enough yet.
---
Whereas Jay wanted to highlight a wonderful bit of world-building that the writers came up with in a scene which happens shortly before Squidge's first scene.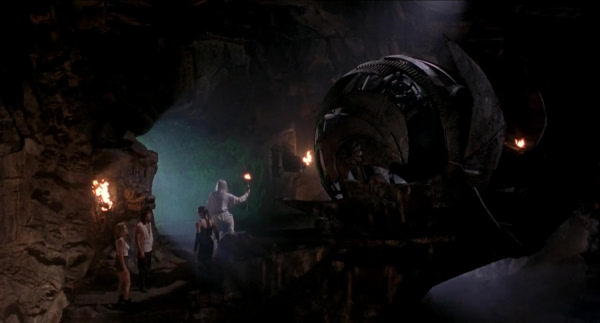 The fact that the writers thought
How are we going to explain how the protagonists can travel to the other ends of the planet in such a short time?
is fantastic, and a great chance for some character building for both Liu Kang and Kitana - for it to be dropped because the producers and folks in the screenings didn't like the romantic undertone.
---
Because Squidge's next scene was the ending, Jay took the next scene - although it was really three which bled into each other. These three scenes are:
Shao Kahn and unnamed Shinnok talking about their plans to over take the world
Liu Kang finds Kitana / Sheeva's death
Liu Kang fights Baraka
There's some badly done ADR (sometimes called "looping") at 51:55, where Brian Thompson (playing Kahn) flubs his line both on set and in the audio recording studio. Leading the boys to think that Thompson wanted to include a subtle link to Yoshi.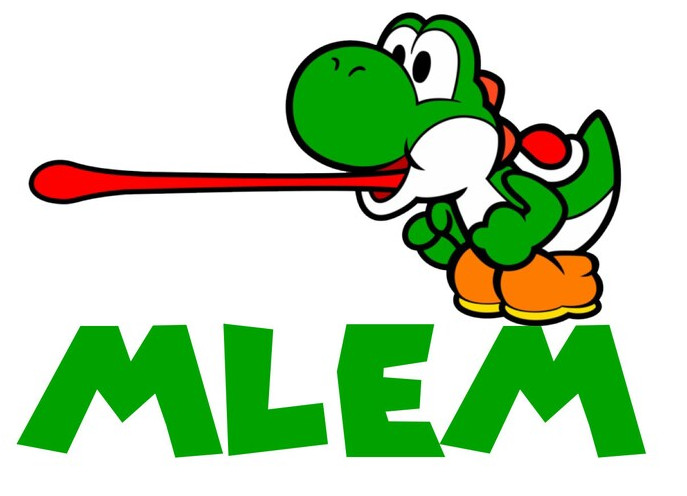 And discussing this lead to Jay dropping some knowledge from the book Lights, Camera, Game Over by Luke Owen where Lawrence Kasinoff (producer of the movie) said that the version of the movie that was released was unfinished.
I'm telling you the effects in that movie are not the final effects. I never anticipated that someone would take the movie and go, 'it's good enough'. We weren't done. We never finished that movie. But the studio said, 'we don't care'. We sacrificed quality for business.
Sheeva's death, which is in the very next scene, feels very anti-climactic. That is, until you read the above quote. Manually copy-pasting the actresses arms for every frame would have been both labour intensive and very expensive to do. This is why her fight scene with Raiden, which was meant to happen at the same time as the Liu Kang fight scene with Baraka, was never filmed: it was just too expensive. This means that Sheeva is in four scenes, have three lines, and get's squished by the cage that Kitana is in.
Meanwhile, Baraka: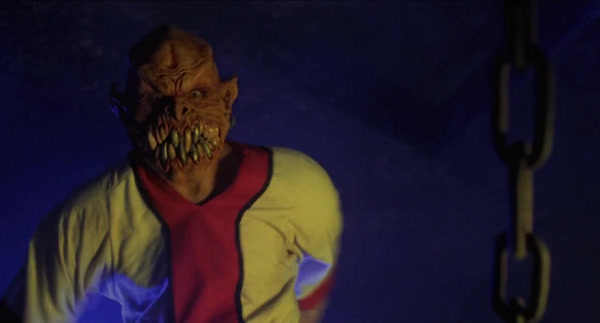 Side note, side question. Would this film have been better if Liu Kang was played by Brendan Fraser? And I feel like the answer is yes, because Brendan Fraser is amazing
---
Squidge's final scene is the final scene of the movie, and revolves around how wholesome a leader Raiden is in this film. In the first film
our thoughts on that one are coming soon
was a wisecracking background character, whereas Raiden in this film is a great example of a great leader.
He is the best leader because he leads by example…he is willing to sacrifice himself for humans, and he's a god, because he believes in them so much.

…And then the first thing he says to Jax is, "what's with the arms?" [and Jax says,] "You're dissing me already. You've met me for a minute." [and Raiden replies,] "I mean no disrespect. You don't need the arms. You're skilled enough," right?

So he believes in everyone from the get go. And then when it leads up to the final confrontation before they have the final confrontation, he doesn't put pressure on anyone. He truly believes in them.

…He's got such a wholesome message, and this is a message that I carry around personally in my life, and it's so nice to see it reflected in the film. "lAll you can do is your best." If it turned out that [Liu Kang] lost, Raiden would still be proud of them because they gave it their all and he knew the were going to give it their all. All you can do is your best.
What a wonderfully wholesome take on a handful of lines that Raiden uses throughout the movie.
But more impressive than that, to Squidge at least, was that the CGI animators had Liu Kang's dragon form go into a ready stance ahead of fighting Shao Kahn's hydra form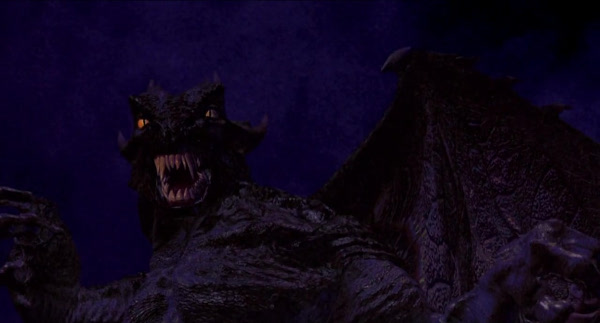 And as good as this fight was, Squidge didn't like that the ending felt very rushed. Essentially, that's because it was. Jay dropped some knowledge:
So the crazy thing about the ending is that they had to reshoot it because the original ending had Quan Chi showing up and doing a whole bunch of stuff and they had to refilm it.

But like I said at the beginning of the episode, the celluloid out there somewhere with that ending on it. They didn't have the time. The studio said, "it's good enough. Send it out there."
How Would We Rate It?
We don't usually rate games or movies, in fact we have never done that. And this was a conscious decision that we made early in the life of the site.
But we needed to figure out a way to tell you all whether we think you should watch this movie or not. Normally we would rely on three ratings across three categories, which are:
Love it (best)
Try it
Fling it into a tree (worst)
Across these categories:
As a video game movie
As a martial arts fantasy action movie
As a Mortal Kombat movie in the Mortal Kombat canon
Squidge's Ratings
| Category | Rating |
| --- | --- |
| As a video game movie | Try it |
| As a martial arts fantasy action movie | Love it |
| As a Mortal Kombat movie in the Mortal Kombat canon | Try it |
Jay's Ratings
| Category | Rating |
| --- | --- |
| As a video game movie | Fling it into a tree / Try it |
| As a martial arts fantasy action movie | Love it |
| As a Mortal Kombat movie in the Mortal Kombat canon | Try it |
External Links of Interest
Music
Links to the music used in the podcast can be found below. Definitely check them out, because they're amazing tracks by awesome musicians.

All copyrighted material contained within this podcast is the property of their respective rights owners. Please see the above list for copyright details pertaining to music used.
Games Covered
We mentioned 12 games in this podcast. In the following order, those games where: