Featured Image
First of all, we'd like to thank the amazing yurricanes for working with us to create the featured image for this episode. I think you'll agree that it's an amazing piece of art, and you should definitely check out their work
Players
If you wish to support the Waffling Taylors, and the other shows in the network, you can over at Ko-fi.com/jayandjaymedia. However, supporting us is completely voluntary and not required at all.
Another way to support us is to shout out about us on social media or give us a rating on your podcatcher service of choice. The more people who listen to the show, the more shows we can do.
Content Warning
During the discussion on Alpha Protocol - which happens from 7:23 onwards - we talk about how killing the enemies means that there are orphaned children left behind.
During the discussion on Brutal Sports Football
a comically stupid Amreican Football-style game
we talk about tearing people's heads off, scoring field goals with them, and murdering referees. This happens from 13:29 onwards.
There's another instance of the famous:
Candy Flaps
at 22:20 - which, by itself isn't offensive, but it could be taken as a euphemism.
At 26:57, G has this to say:
Imagine the bastard love-child of…
whilst it's not really a swear anymore, some folks might not want little ears hearing that word.
Around the 35:31 mark, I say
let me just check my notes
but I didn't enunciate clearly, and everyone thinks that I said:
let me just check my nuts
Please listen responsibly.
Show Notes
Another episode with G (aka #dontCallMeAudry), and another episode talking about the hidden gems of the video game canon
if you missed the previous episode, you can listen to or download it here
here's a quick reminder of what we mean by "hidden gems in the video game canon":
The idea of this segment of the show was to talk about the games that we think are hidden gems - the games that we think folks have missed out on, for one reason or another. They can be for any format, from any generation of video games
anything from this list is fair game… as it were
But you do have to explain why you think it's a hidden gem.
There are millions of games out there. And as a real example I've pulled up wikipedia's list of ZX Spectrum games. The ZX Spectrum has a confirmed list of 1,728 video games. And that's just the confirmed games… but there's still games being discovered now that weren't that well advertised games.

What I'm getting at is that this is back when video gaming wasn't as huge of an industry as it is now, and because of that… there are so many games that it's easy to miss one which should be a classic when it's mixed in (with everything else)
---
We didn't waste any time getting stuck in, especially with Squidge's second pick…
Yakuza: Dead Souls
This is definitely one of those titles that I don't think many people have played. Let's look at the hit list of features:
Zombies: check!
Japanese mafia: check!
Killer soundtrack: check!

if you'll pardon the pun

Free roaming: check!

Until the quarantine, that is

Shenmue-like game play: check!
What's not to love? And that box art, too: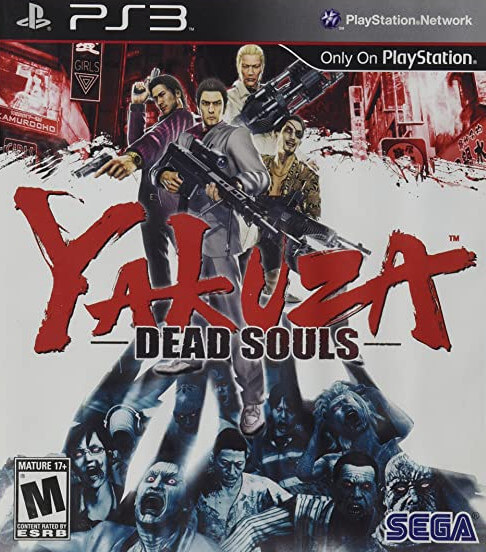 Also Squidge's description of a hostess bar is amazing:
I don't know what it's called. You go to a set place, and you spend time with someone
I mean, he's right. But that description is a little… generic.
I mention a GDC talk about ways to shove zombies into video games, but I just can't find it. If I could, I would have linked it here.
Alpha Protocol
G's second pick was one that I had seen on game shop shelves, but had never picked up. But it sounds like it would be right up my alley: a combination of spy thriller, action, noir, and cyberpunk
cyberpunk technically is an offshoot of neo-noir, which came from noir. But we won't talk about that just yet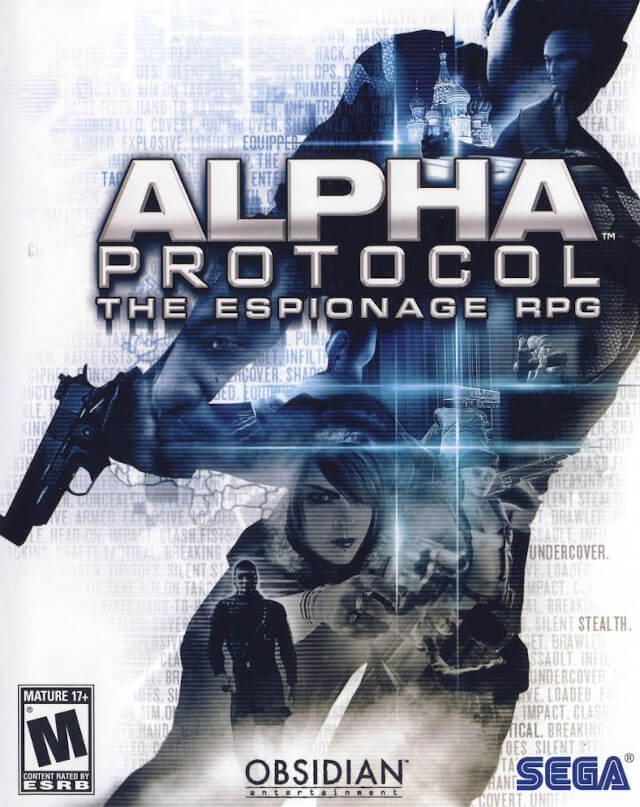 And it's one of the few (in the era) which had branching narratives, too. It sounds like I should track this one down
prime candidate for a streaming session or two?
Although that "orphaned children" stat per level sounds a little on the nose.
We should check back with G at a later date, as he'd mentioned that he was going ot reinstall it after recording the pod.
We've had two Sega games so far in this episode.
Will the next one be another Sega game?
Brutal Sports Football
Although I said that it wouldn't be the Atari Jaguar version
only because I didn't want my collection to be purely Jag games
we all know which version of the game I'm talking about.
I've mentioned this game on the pod a whole lot, as it's one of my favourite takes on American Football. It's right up there with both versions of Mutant Football League for sheer wackiness and stupidity.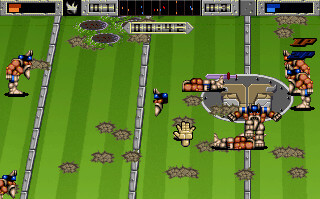 It's telling that EA created their own version of this game called Mutant Football League
I have the remake on my Switch
Where Teque London (the developers of BSF) focussed on the beat-em-up aspect
true story: it started out life as a beat-em-up RPG
EA decided to focus more on a chaotic feel, where almost everything can change at a moments notice. You can't tear the opposing team's heads off and score field goals with them, but you can bribe the referee, and each field has it's own set of traps. And different still, is the Blood Bowl series - which are based on the Warhammer table top game of the same name.
That's not hardcore, that's Metal as f*#$
Phantasy Star 0
If you listen closely, you can hear Squidge giving away when this episode was recorded
we really do record our episodes in advance
It's no secret that Squidge and I both love the J-RPG series that Yuji Naka and Kotaro Hayashida started all the way back in 1987 on the Sega Master System
the first Phantasy Star was released a mere TWO days after the release of the first Final Fantasy game, btw
PS Zero is a standard action J-RPG from Sega, set in the same universe as the other TWENTY games
seriously, there are twenty games in this series. Kingdom Hearts has some catching up to do
shots fired?
and continues the sci-fi aesthetic of the series.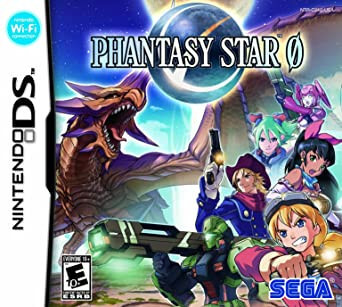 Gubble
G had run out of prepared games at this point
see the first entry in the Honourable Mentions section, below
but I still had one left up my sleeve.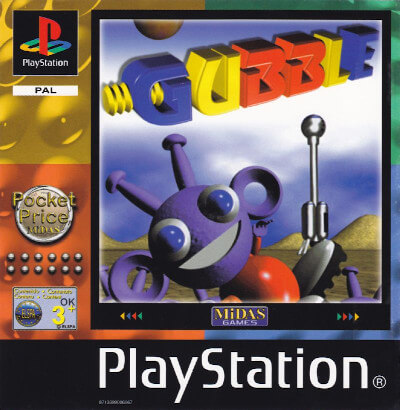 The gameplay is very similar to Pac-Man, and the graphics leave a lot to be desired
I'm pretty sure that someone could knock-up a Gubble clone in HTML5 in less than a day
but it's real charm comes in the sounds that Gubble makes as he makes his way around the maze:
| Squidge | G | Jay |
| --- | --- | --- |
| 0 A.D | ICEY | Aliens vs Predator |
| Yakuza: Dead Souls | Alpha Protocol | Brutal Sports Football |
| Phantasy Star 0 | – | Gubble |
This list contains games mentioned in part one
Honourable Mentions
DeathSpank
this is the name of your main character
Of all of the ludicrous titles we've ever discussed on this podcast, the DeathSpank series of game are possibly the most ludicrous. And I am frankly embarrassed to say that I had neither heard of nor played this game before G brought this to my attention.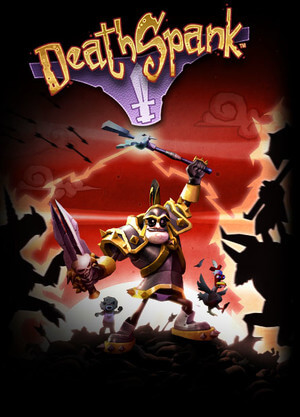 I'll have to make a point of playing these games on stream. I'm a big fan of Ron Gilbert's games, so there's really no reason not to check it out. And G's description of it seals the deal:
Imagine the bastard love-child of Discworld sort of Fantasy ideas and Deadpool. And just, kind of, with one in each had, mash them together brutally, and then play the mess. And it just works.
I mean, there's not much else that you can say to that, right?
---
But before we could move on, Squidge dropped some minor controversy around the third game:
The third game shouldn't have happened
but before he could tell us all about it, I was reduced to tears with constant mentions of the main character's name, and how he speaks.
[in] the third game, he's the ruler of a futuristic city. He gets bored, he pushed a button to release all of the criminals in the city, so he's got something to do.
It sounded like Squidge wasn't a big fan of the third game, but I'll make my own mind up when I get around to playing it.
---
Sonic The Hedgehog (Master System)
We talked about this game back in the episode 42 of the podcast
when we discussed music in video games, and how the music in this game's stage Bridge Zone was very familiar to fans of a certain Janet Jackson song. Here's a YouTube video playing them back to back, draw your own conclusions…
This version and it's sequel are completely different to the Mega Drive/Genesis games which came out before them, and are actually developed by a completely different team. They were only available on the Sega Master System and Game Gear for the longest time, too.
Resident Evil Deadly Silence
The original Resident Evil: check
On the DS: check
Cringy dialogue added to the game: check
Blowing into the microphone in an effort to save Richard: check
Altering the loading screens so that there's a random chance of a zombie attacking you through the door: check
Five words:
I remember buying this when it first came out, heading back to Uni
my lecture schedule was pretty loose
finding a quite place in the student bar, and playing through the majority of this in one afternoon.
Honourable Mentions Combined List
| Squidge | G | Jay |
| --- | --- | --- |
| – | DeathSpank | Sonic The Hedgehog (Master System) |
| – | – | Resident Evil: Deadly Silence |
| – | – | – |
Community Comment
This segment started off with a discussion on my improvisation skills
of which I have none
before we got onto a comment from friend of the show Chris McCauley:
I would recommend that people check out Defenders of Oasis.
Looking into it, this sounds like it would scratch a very deep RPG itch. It's an RPG based on One and One Thousand Nights
which is where we got the story of Aladdin (and many others) from
perhaps another game to play on stream?
---
And we round off the episode with a shot fired at Vanilla Ice - because no one has ever done that before, right?
External Links of Interest
Music
Links to the music used in the podcast can be found below. Definitely check them out, because they're amazing tracks by awesome musicians.

All copyrighted material contained within this podcast is the property of their respective rights owners. Please see the above list for copyright details pertaining to music used.
Games Covered
We mentioned 39 games in this podcast. In the following order, those games where: