Players
If you wish to support the Waffling Taylors, and the other shows in the network, you can over at Ko-fi.com/jayandjaymedia. However, supporting us is completely voluntary and not required at all.
Another way to support us is to shout out about us on social media or give us a rating on your podcatcher service of choice. The more people who listen to the show, the more shows we can do.
Content Warning
There's one mention of Covid-19 in this episode, but it's in passing. We don't dewll on it since this is a show about nonsense and video games, but I thought that it would be a good idea to mention it at the start of the notes.
At 26:05, Squidge says:
Without the disc being scratched to hell
At 57:43, Andrew says:
Balls to the wall fun
Show Notes
We had the great fortune to chat with Andrew Dickinson about his new book Dreamcast: Year One
if you're at all interested in the Dreamcast, you should definitely check out this book
I had the chance to read a pre-release copy of the book and, as soon as I read the first page, I knew that we needed to have Andrew on the show to talk about it. Whilst this episode was being edited
by the amazing Squidge
he's available for hire, too. Check this page out for details
I actually took delivery of the book, and showed it off on twitter:
Due to the recent changes at Twitter, we are unable to embed tweets at this time. We apologise for the inconvenience.
It doesn't have nearly the number of exclamation marks as some of Andrew's earliest writings
something that he used to add too many of, back in the day
also, a sure sign of madness - but the good kind
and is based on a similar format to Sandeep Rai's PS Vita: Year One.
The fact that there are people out there who were born after the Dreamcast was discontinued, and are coming to it now makes me feel super old. But it's also really cool, because the Dreamcast is one of my favourite consoles.
One of the more "interesting" parts of the Dreamcast's history
aside from the CEO of Sega having moved from Sony after successfully launching the PlayStation
was the way that it was advertised in the UK vs how it was advertised in the USA. Here's what Sega UK spent almost all of their marketing budget on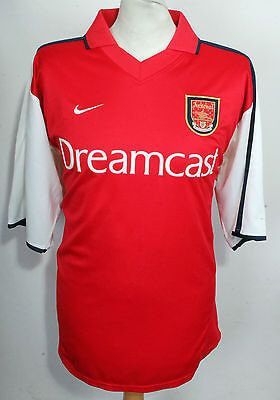 and here is what Sega US spent theirs on:
The story of how Andrew was put in contact with Bernie Stolar is really interesting and involves a wonderful system called Zoom Platform. A real world case of the Six Degrees of Separation.
I retell the story of when I managed to get a pristine copy of Final Fantasy IX from a store in Japan
Due to the recent changes at Twitter, we are unable to embed tweets at this time. We apologise for the inconvenience.
a story that I first brought up in Jay's Japan Diaries
I talk about how Halo was dumped to the web before the OG Xbox was released. Here is where I got that shocker of a fact from:
Convince Me To Try
In later episodes of the podcast, we're going to be adding a section called "Convince me to try". The aim of this section is that it's the job of one of the hosts or guests to convince the others
and perhaps some of the listeners
to try a new game or system. In this episode, I asked both Andrew and Squidge to convince an imaginary person to try a Dreamcast. Their only direction from me was:
what would you do to convince someone to try the Dreamcast? Would be a specific game, or a series of games?
Andrew's Essential Dreamcast Games
Shenmue
Power Stone
Soul Calibre
Space Channel 5
Jet Set Radio
With Phantasy Star Online thrown in for good measure
Squidge's Essential Dreamcast Games
Squidge incorrectly called this Tokyo Highway Battle
that was a game on the PS1
Tomb Raider: The Last Revelation
Psychic Force 2012
Resident Evil 2
Resident Evil 3
Phantasy Star Online
Jay's Essential Dreamcast Games
Phantasy Star Online
Resident Evil: Code Veronica
Shadow Man
Thunder Plain Games
For those who are new to the pod, we have a section called "Thunder Plain Games" which might be vaguely reminiscent of a certain programme on BBC Radio 4
but for copyright reasons, it is completely different
The usual rules the Thunder Plain Games are:
You have been trapped in the Thunder Plains
You will get help, at some point in the future
Before you are sent there, you can pick a number of video games to take with you

You can have an Internet connected game, if you wish
But you cannot tell anyone that you are stuck in the Thunder Plains or ask for help
However, we changed the slightly for this instance of the game; the rules this time are:
At least two of the chosen games have to be Dreamcast titles

BUT they have to be from the first year only

And two games for any other system
Andrew's Choices
Power Stone (Dreamcast)
Crazy Taxi (Dreamcast)
Resident Evil: Origins Collection (PS4/Xbox One/PC/Switch)
Call of Duty: Warzone (PS4/Xbox One/PC)
Top Three Resident Evil Games
I dropped this one on both Andrew and Squidge - they had no idea that I was going to ask this:
Top three Resident Evil games, in reverse order. Quick. 3, 2, 1
Andrew's Top Three
It was tough for Andrew to list them all, and he spent a little time making his decisions.
Resident Evil 2 (2019)
Resident Evil (2002)
Resident Evil 3
Squidge's Top Three
Whereas Squidge was ready with them. It's almost like we'd recorded a pod about our top survival horror games shortly before this one
or did we?
Resident Evil: Revelations 2
Resident Evil 2*
Resident Evil Gaiden
* Specifically the Dreamcast release
External Links of Interest
Music
Links to the music used in the podcast can be found below. Definitely check them out, because they're amazing tracks by awesome musicians.
Intro music is Behind the Lines by Ian Sutherland
Spoiler Break music is Spectrum (Subdiffusion Mix) by Foniqz (BandCamp)
Pallet Cleanser music is Various Dreamcast related sound effects, including bootsounds and sound effects from the Japanese ads © Sega
Outro Music is I N e e d Y o u 私の側て by G.H (removed from BandCamp)
All copyrighted material contained within this podcast is the property of their respective rights owners. Please see the above list for copyright details pertaining to music used.
Games Covered
We mentioned 47 games in this podcast. In the following order, those games where: