Players
If you wish to support the Waffling Taylors, and the other shows in the network, you can over at Ko-fi.com/jayandjaymedia. However, supporting us is completely voluntary and not required at all.
Another way to support us is to shout out about us on social media or give us a rating on your podcatcher service of choice. The more people who listen to the show, the more shows we can do.
Notes
This is part two of our discussion with long time fan of the show Unaffiliated JZ. For part one of the show, go back to the previous post
here's a handy dandy link
Squidgy starts with a tease on what the knowledge bomb that he wanted to drop in the previous episode is, but doesn't drop it. Instead he asks JZ to join us on our deserted island - where he can bring two games until his rescued, but which games?
As a quick reminder, the rules of desert island games are:
You can have an Internet connected game, if you wish
But you cannot tell anyone that you are stuck in the Thunder Plains or ask for help
You'll have to listen to the episode to figure out which games JZ picked, though.
I can say that he picks a game that he would use to fast forward his live, whilst the other would be used to really pour himself into it.
But it does bring Factorio back into the mix. Factorio is a game that Squidgy isn't a big fan of, you see. But it did lead JZ to making a request that both Squidgy and myself play Facotrio on Twitch, whilst arguing about how to set it up
might have to get Chief back for that one
JZ may have tempted Squidgy into playing Factorio with us, too. Watch this space, folks!
JZ then tells us how long he may have spent playing the game and getting, practically nowhere. Which leads to me talking about how long I can spend in an Age of Empires or Warhammer 40k session.
Suddenly Squidgy talks about how infantile he can be when playing an online game, with friends
which we already knew, from our episodes with G
The we ask JZ about his most and least favourite controllers. This is a recurring segment that we started ever since I saw the following wonderful tweet from @SinceSpacies:
Due to the recent changes at Twitter, we are unable to embed tweets at this time. We apologise for the inconvenience.
Which leads to Squidgy and JZ discussing the pros and cons of the Nintendo Max controller vs the NES Advantage Stick.

Which lead us to talking about consoles that JZ had never even seen in real life. Consoles like the Sega Dreamcast, NeoGeo and Atari Jaguar. But then JZ gets confused as to the exact title of the Atari flight simulator, which stumps us completely.
It turns out that he had played it on the Atari XEGS, and the title was Flight Simulator 2. Here is the box art, bask in the glory of it's wonder: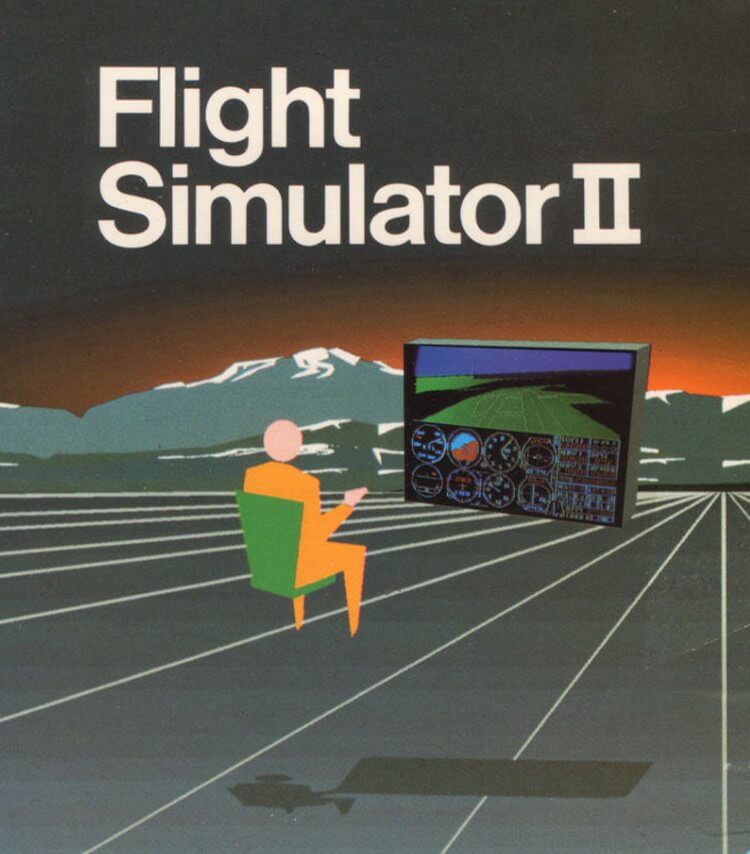 Which leads us to a conversation about Desert Bus for Hope, Penn & Teller's Smoke and Mirrors, and JZ fires shots at the Final Fantasy games
we'll have to get Lulu back for comment
Then JZ talks about playing multiple games across different formats at the same time. Squidgy then talks about how he does it, and it breaks my brain just trying to keep up. Which leads to Squidgy coming up with a new challenge:
The Forza Warriors challenge: play both Forza and a Dynasty Warriors game on the same controller, which is simultaneously synch'd to separate consoles.
Which leads to me interjecting with another challenge:
Play Factorio at the same time as Dance, Dance Revolution.
Which, naturally, starts a conversation about DLC
because that topic has never been controversial
And JZ reminds us of what Lulu calls Geralt (from the Witcher series of games):
Hot Trash Daddy
JZ then gives us one of his gamer confessions, and it's related the the OG Final Fantasy
you'll have to listen to the episode to find out what it is, though
The gamer confession ends up getting applause from Squigy, but it also makes me think that we should have a new challenge based off of it. And of course it leads Squidgy back to Onechambara.
But JZ's gamer confession for the OG Final Fantasy leads to me sharing about how I thought that the battle against Garland
the guy who lives in the first castle in the OG Final Fantasy
was the end of the game, and that I'd spent days grinding to get my characters to the maximum level before taking him on and rescuing the princess.
And Squidgy's gamer confession was that he owns this game: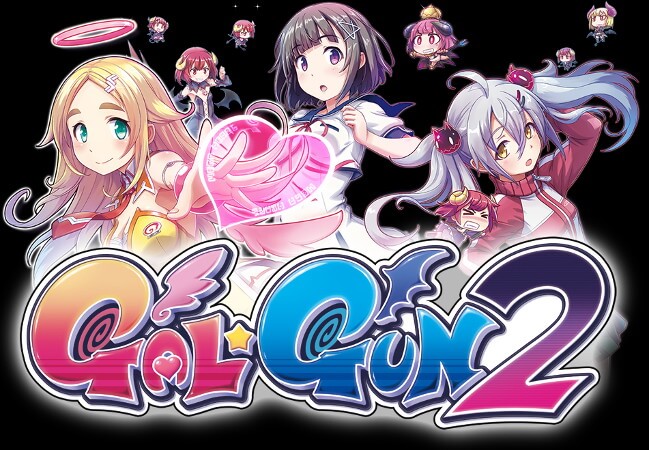 Apparently, it's a really good game. But I'm not sure.
Then Squigy finally drops the bomb that he has been teasing for multiple episodes
you'll DEFINITELY have to listen to the episode to find out what it is
… unless you are one of the Arcade Attack folks, because they already know
trust me, it's a doozy.
Links of Interest
External Links of Interest
Music
Links to the music used in the podcast can be found below. Definitely check them out, because they're amazing tracks by awesome musicians.

All copyrighted material contained within this podcast is the property of their respective rights owners. Please see the above list for copyright details pertaining to music used.
Games Covered
We mentioned 31 games in this podcast. In the following order, those games where: