Players
If you wish to support the Waffling Taylors, and the other shows in the network, you can over at Ko-fi.com/jayandjaymedia. However, supporting us is completely voluntary and not required at all.
Another way to support us is to shout out about us on social media or give us a rating on your podcatcher service of choice. The more people who listen to the show, the more shows we can do.
Content Warning
Squidgy's description of Doki Doki Literature club gets a little dark. There's talk of self harm and suicide. If these subjects could possibly affect your in a negative way, please feel free to skip that section.
Notes
In this multi-part episode, we talk to Unaffiliated JZ from the Coding Blocks podcast. He's a long time fan, and you can hear us call him out in our very first episode
We start with a little introduction to JZ and a short discussion on Fab lollies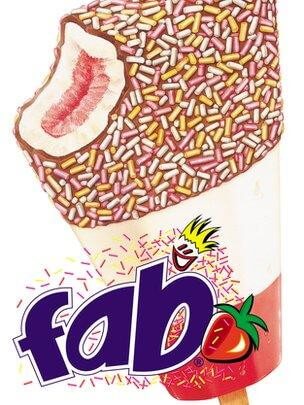 We also talk about some of the things which don't make sense to us Brits (or to y'all Americans). Things like hudreds and thousands, which are called sprinkles outside of the UK.
Both JZ and Squidgy have Nintendo Switches, and we all talk about Rygar. Which brings us back to performing autopsies and throwing bodies into the river
of course, we're talking about Graveyard Keeper again
And we talk about games which hit you in the feels
we talked about this a little with G
Then JZ finds his total spend on Steam ($ 3896) and we lament about the steam games that we've all bought and never played. Which drives JZ back to the Steam store. And we compare Squidgy's total spend with JZ's total spend.
our Steam total spends leader board is available here
---
Did you know?
That there are FOUR Dead or Alive: Xtreme Beach Volleyball?
Dead or Alive: Xtreme Beach Volleyball
Xtreme 2
Paradise
Xtreme 3
---
JZ and Squidge talk about Undertale and how difficult it is to play the game in a more pacifist way. We then talk about the possible number of ways to play the game, the number of endings, and the "best" possible way to play the game.
this game seems way complex
Which brings us all the way back to Doki Doki Literature Club, and we blow JZ's mind while describing the amount of content in this FREE game and the amount of playthroughs required in order to completely finish the game. Not counting all of the AR content available online, too.
We then talk about Koei Tecmo's Warriors games, and the sheer amount of over-the-top, comedic violence that they bring to the series.
Then Squidgy and JZ tell me about the horse controversy in Red Dead Revolver 2. I literally had no idea what they were talking about until Squidgy drops the wobbly bomb on me.
We then go on to talk about some of the things we discussed with the Arcade Attack guys, during the lost episode ("The Shenmue Shimmy"). Things like:
The Sock of Time
Surprise Walugi
Nintendo should definitely do the Surprise Walugi Gambit, and I'd only want a little money as credit… not much" >}}
Driving a forklift truck all the way to Dylan's house
I talk a little about having recently set up emulationstation and RetroArch on my computer. Here's a screen shot of it running on my machine: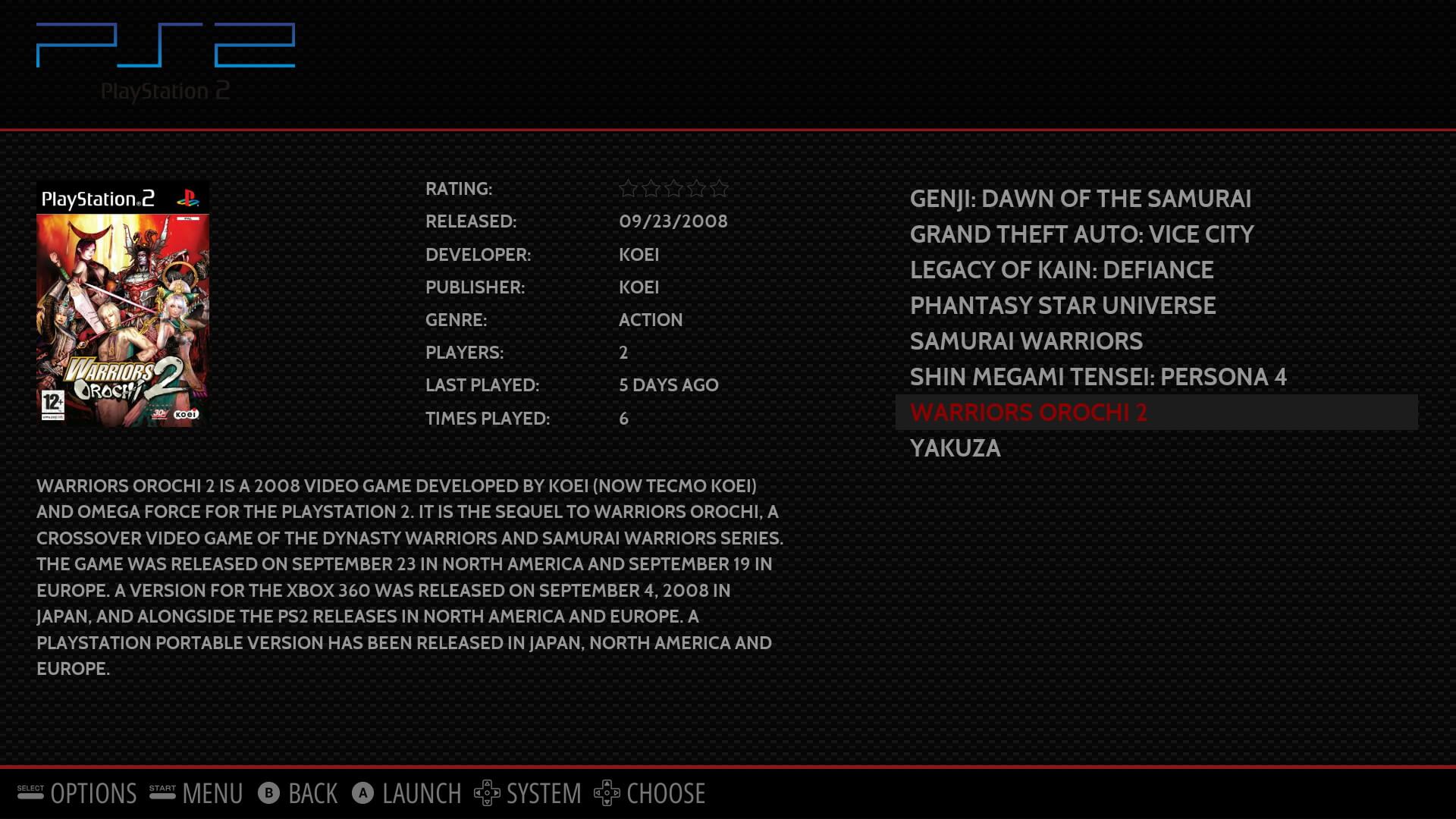 We talk all about some of the "fun" included in the Resident Evil remake for GameCube. JZ talks to us about his first Resident Evil game and Squidgy gives JZ some recommendations on other RE games that he might like
spoiler alert: he recommended Resident Evil: Revelations 2
For reference, this is the critter that Squidgy calls the "PigBackPeed".
We talk about the major issue with Skyrim: which is that very few people have the time to finish the game. Also, JZ gives us a name for the phenomenon for someone who restarts the game a lot: "Serial Character Creator", which some a prefect description of how Chief Problems plays most western RPGs.
While describing how he creates characters, I drop the bomb on Squidgy that Lord Buckethead exists. Until I'd told him about Lord Buckethead, he had no idea that he was real. And here is the photo that I showed him during the episode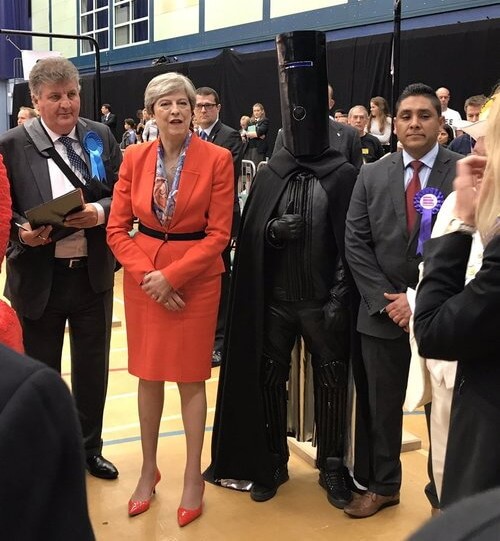 And JZ described Lord Buckethead in the best possible way
you'll have to listen to the episode to hear what he has to say about it
We then talk to JZ about his thoughts on what "retro games" mean. Here's the original tweet, for context:
Due to the recent changes at Twitter, we are unable to embed tweets at this time. We apologise for the inconvenience.
Unaffiliated JZs Games
World of Warcraft
Magic: The Gathering Arena
Minecraft
Undertale
Stardew Valley
Squidgy's Games
Fist of the North Star: Ken's Rage 2
Diablo III
GaProgMan's Games
Warriors Orochii 2
Phantasy Star Online
Resident Evil (2002)
Links of Interest
External Links of Interest
Music
Links to the music used in the podcast can be found below. Definitely check them out, because they're amazing tracks by awesome musicians.

All copyrighted material contained within this podcast is the property of their respective rights owners. Please see the above list for copyright details pertaining to music used.
Games Covered
We mentioned 29 games in this podcast. In the following order, those games where: